Frame:56C~286TC Out Power:0.25HP~30HP Inverter Duty Rated: 3:1CT & 5:1VT Service Factor: 1.15 Design: "B" or "C" Protection Degree: IP55 Enclosure: TEFC Efficiency:NEMA Premium

Frame:143T ~ 449T Rated Power:1HP ~ 250 HP Poles:2, 4, 6, 8 AC Voltage:460V Frequency:50/60 Hz Insulation Class:F Protection Grade:IP55 Efficiency:NEMA Premium

Your browsing history
YBX3 Series IE2 efficiency Explosion proof motor achieved the production license
Our new YBX3 Series IE2 high efficiency explosion proof motor achieved the production license from General Administration of Quality Supervision, Inspection and Quarantine of the People's Republic of China.
We have expanded our explosion proof motors to be IE2 high efficiency for frame size 80 ~ 355 and the YBL Series explosion proof motors special for centrifugal machines, the two new lines have been passed the test and achieved the production license, license number is XK06-014-00138.
Then the full line IE2 high efficiency explosion proof motors can be in mass production and bulk supply now. The motors efficiency comply to GB18613-2012 level 2, ex-proof code Ex dI (under mine non-digging working face application), Ex dII A & B T1, T2, T3, T4 Group (factory application)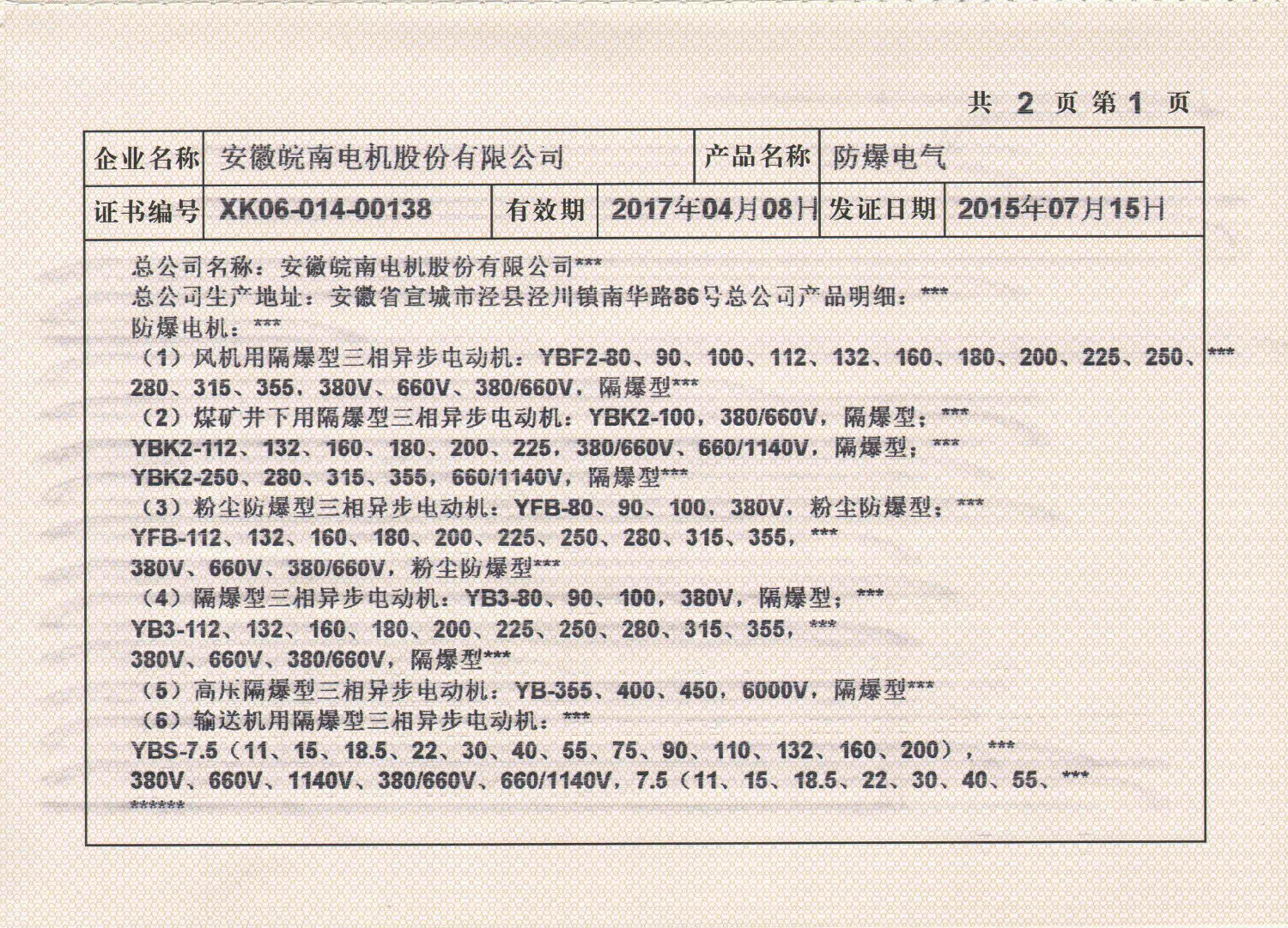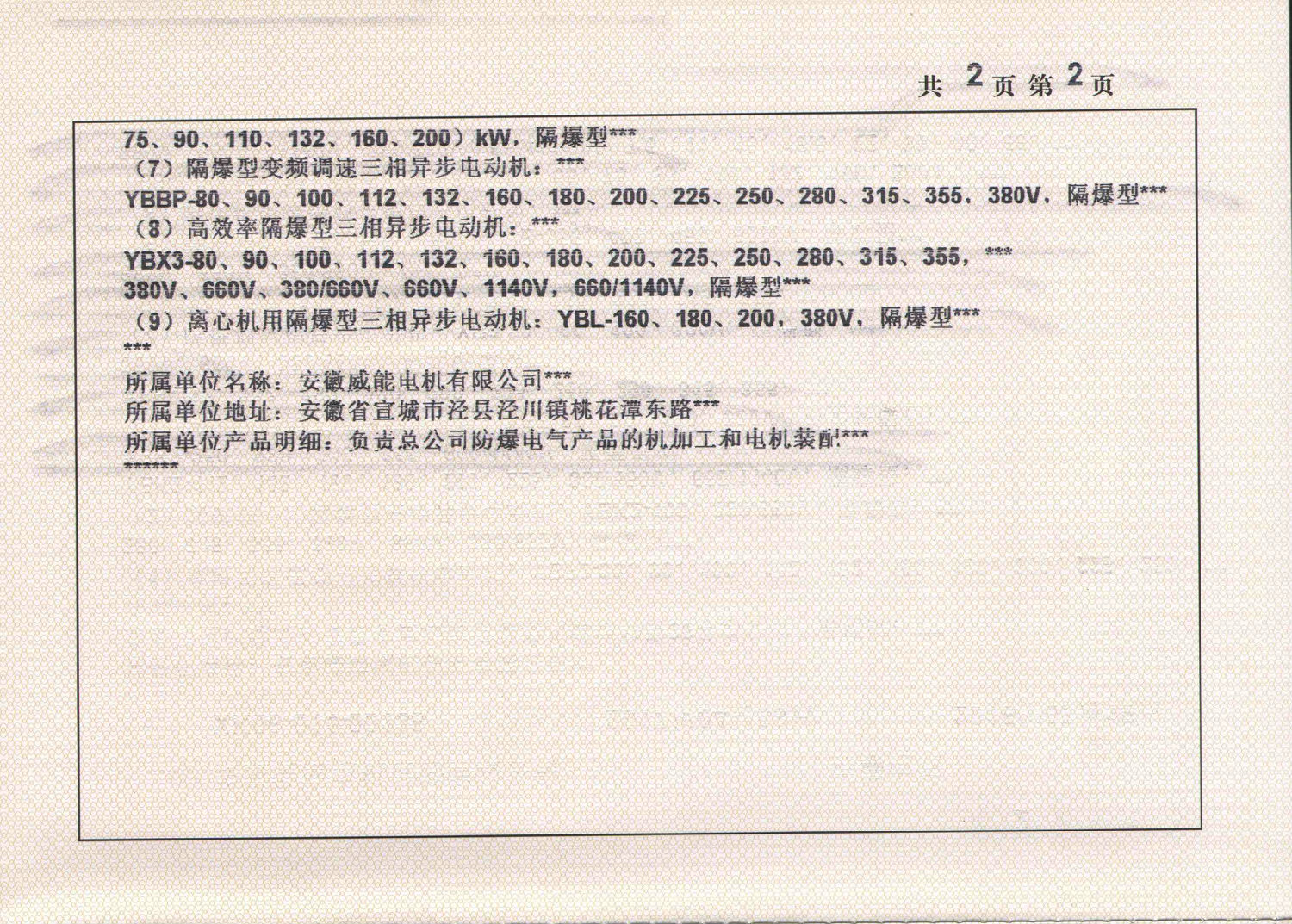 Information about "YBX3 "